Lexington Clinic offers healthcare at your finger tips! With our telehealth program, you can get connected to your healthcare provider without having to leave your home or work! Simply use a computer, an iPad, tablet or a smart phone to visit with your provider. At home or on the go, you can get the compassionate care and perfect patient experience that Lexington Clinic is known for.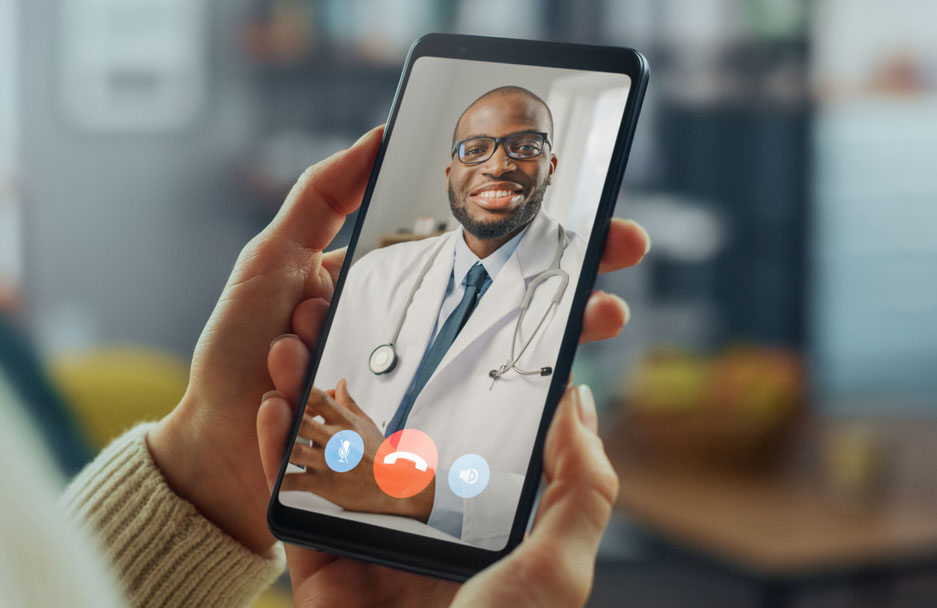 What is a Telehealth Visit?
For many people today, telemedicine is a convenient and effective way to see their healthcare provider. Using our telehealth program, you can connect with your healthcare provider without leaving your home or work! Simply use a computer, an iPad, tablet or a smart phone.

To schedule your telehealth visit, simply call your provider's office.
How to Prepare for Your Telehealth Visit
Prepare notes or have a list of topics you would like to discuss with your doctor.
Have the clinic's phone number on-hand should you have technical issues or get disconnected during your visit.
Make sure your device is plugged in or fully charged.
Find a quiet, private space with good lighting.
Position yourself so that the main light source is in front, lighting up your face.
Set your camera at eye level. This will make it easier for the doctor to see and engage with you.
Use headphones if you need privacy or are hearing impaired.
Wear the same attire you would wear to an in-person clinic visit.
Please refrain from eating and drinking during the visit.
Start your visit 15 minutes early.
No, you don't need to log into the Patient Portal or download any kind of application to join the visit. The URL will come directly to your preferred contact method (email or text, so long as you've previously consented to such messaging with your healthcare provider's office) and can be accessed via web browser (desktop or mobile). However, you can also access the link for your athenaTelehealth appointment on the Patient Portal.
Automated readiness checks are built into your virtual visit. In the confirmation message that contains details about your appointment, you'll also be provided a link to a pre-appointment device check, which will allow you to test your device settings and troubleshoot audio or video issues. This link will not be available in any reminder messages.
The provider will join the call as soon as they're able, but the virtual waiting room will expire after 60 minutes. Upon entering, you'll read a message stating that the call will begin when your provider or a practice staff member joins the call.
Yes, up to four total users can participate in the call simultaneously, including users from both the patient and the provider side. If you require an additional participant be present during the visit, such as a caretaker, you can share your visit link with them. When your second participant joins the call, they should enter their name and select their relationship to you from a dropdown (e.g. Jane Doe, Interpreter).We design and develop world-class websites and applications, design better and spend less time without restricting creative freedom.
If you become accidentally disconnected in the middle of the visit, you can access the visit again using the same URL you were initially provided or by refreshing your browser page.
athenaTelehealth has the capability to be used as an audio-only call, but you should first check with practice staff about using only audio.