Perfecting the Patient Experience.
As Central Kentucky's largest multi-specialty medical group, we have been here to serve you since 1920. From establishing the first radiology department in Lexington to implementing one of the first electronic medical records systems, Lexington Clinic has a rich history of medical innovation and superior care for you…our patients. Today, with more than 2,000 patient visits daily, Lexington Clinic is leading the way in healthcare through the dedication of more than 350+ providers in more than 30 specialties in many convenient locations throughout Central Kentucky.
Lexington Clinic's Core Values
Enthusiastic and professional service to our patients, their families, and our community.
Firm adherence to a code of ethics, honesty, dependability, and respect.
Striving for the highest quality patient experience regardless of our individual role.
For our patients, their families, and each other.
Appreciation of patients, partners, and staff.
Commitment to our mission and recognition of the group and individual needs.
Cares for more than 2,000 patients daily and 600,000 patients annually
Employs more than 350 providers and 1000 staff
Has providers in more than 30 different specialties
Has more than 25 different locations throughout Central Kentucky
Draws patients from an area of 1.3 million residents
Lexington Clinic is founded by Drs. David Barrow, David W. Barrow and Waller O. Bullock and seven other physicians.

Dr. Elmer S. Maxwell was the first pathologist in Lexington. Under his guidance, with the cooperation of the University of Kentucky, Lexington Clinic established a school for medical technologist
Dr. Donnan Harding joined Lexington Clinic as the first trained radiologist in Lexington. He was a pioneer in both diagnostic and therapeutic X-ray, establishing the first radiology department in Lexington.
Lexington Clinic physicians developed the first cardiac care unit in Lexington at Saint Joseph Hospital.
Lexington Clinic installed the first 16-slice CT scanner in Lexington that could rotate around a patient's body in only a half second.
Dr. Richard Floyd, IV, performed the first thoracic ablation surgery for atrial fibrillation.
Lexington Clinic became the only medical group practice in Kentucky accredited by the Accreditation Association for Ambulatory Health Care (AAAHC.)
Lexington Clinic neurosurgeons begin operating with Airo Mobile Intraoperative CT technology, becoming the first in Kentucky to utilize this equipment.
Markey Cancer Center at Lexington Clinic launched in collaboration with UK Healthcare
New South Broadway building opened up

Dr. Stephen Monnig, Urologist, awarded the UroLift® Center of Excellence Designation

Sleep Center awarded the American Academy of Sleep Medicine (AASM) accreditation
Expansion in Versailles – Central Kentucky Medical Group joins Lexington Clinic
Acquired the TrueBeam linear accelerator system for fast, powerful, accurate image-guided radiotherapy in the treatment of cancer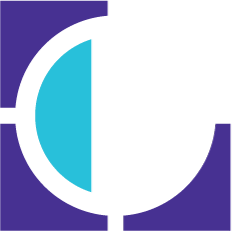 LC partners with agilon health to introduce value-based primary care delivery

Dr. Peter Hester, Orthopedic Surgeon, named HISA (Horseracing Integrity and Safety Authority) National Medical Director

LC starts offering Inspire Therapy for obstructive sleep apnea
Emergency Medicine introduced in partnership with CHI Saint Joseph Health
Expansion in Franklin County– New primary care opens up in Frankfort
Expansion in Georgetown
LC becomes the first to use ROSA Knee Robotics technology in Central KY
Lexington Clinic's South Broadway Mammography earns the distinction of an ACR Designated Comprehensive Breast Imaging Center
Palliative Care launched